Energy Efficient Roof Conservatories for
Oakham homes
Are you not a fan of cold temperatures in the winters, and the intense heat in the summer? Here at DJL UK, we have the perfect solution for homeowners in Oakham. A warm roof installation.
We understand that conservatories, orangeries and extensions are often cold and uninviting at times, mostly being used in summertime. This shouldn't be the case. Conservatories should be an area that provides much needed extra space that is cosy all year round.
That is why DJL UK actively promote and install warm roof conservatories and extensions in Oakham. An investment in a warm roof has multiple beneficially properties and requires virtually no maintenance. What more could you want?
What exactly is a warm roof installation?
A warm roof fitting involves installing a 'tiled' or 'solid' roof onto an existing conservatory or extension. Regardless of your home's style, here at DJL UK, we can transform your home. We have helped numerous properties enhance their existing conservatories or provided them with a new conservatory or extension fitted with their new warm roof.
But the best part? Your warm roof can be made bespoke for your home. You can have the options if skylights, spotlights and even speakers. So whatever your property's personality, we can it to your warm roof.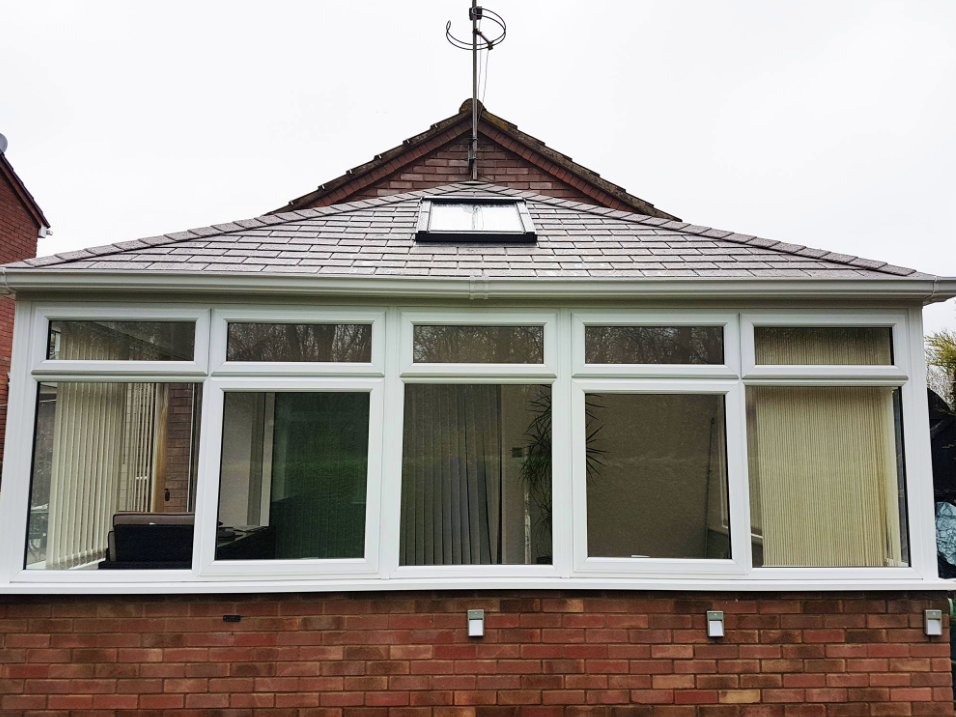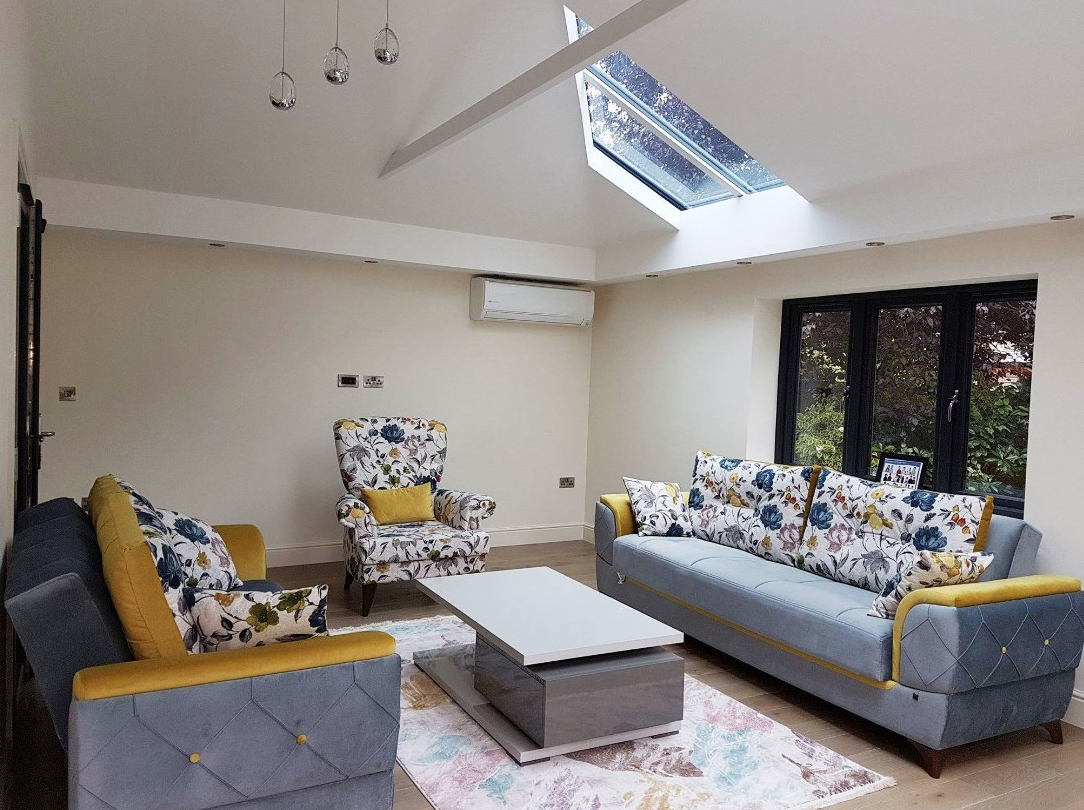 Quality insulation and stunning aesthetics with warm roofs in Oakham
There are multiple benefits to investing in a warm roof. Not only will you gain stunning aesthetics, but you will also see a reduction in your heating bills! A warm roof conserves heat effectively and eliminates nasty, cold draughts for good!
No longer will money be wasted on attempting you heat up and inefficient conservatory or extension. Instead, the structure of our solid roof preserves temperatures all year round. Trapping warm heat in the winter AND maintain a cool ventilated space in the summer.
Therefore, if you live in Oakham and are fed up of your conservatory or extension being a space only for the summer – why not transform it! We will work with you to create a bespoke warm roof for your home. So, get in touch!
Ready to have a conversation
Here at DJL UK LTD our experienced team of professionals, recognise that competitive prices should not mean that you miss out on good quality products and an excellent level of service.