Windows and Doors Spalding
Windows and Doors suppliers for Spalding homes
Do your windows and doors let in cold, uncomfortable draughts? As a result, are you searching for efficient windows and doors that provide the high-quality double-glazing you require? Well, here at DJL UK, we supply and install energy efficient windows and doors to home in and around Spalding.
Upgrading to new windows and doors is a home improvement task, we often see people avoid – whether that is a result of cost concerns or how the installation process may affect your everyday routine.
However, at DJL UK, we can guarantee you our windows and doors are fitted at a competitive price, around a time that suits you.
With a 10-year guarantee, you can be assured your new and improved windows and doors with last a lifetime. They will never twist, warp, rot or discolour. Making sure your home is always ready to impress your guest and provide the 'WOW' factor.
Additionally, there are numerous benefits to upgrading your windows and doors. Not only will you improve your home's aesthetics, but also you will see a reduction in your heating bills!
20% of heating is lost through windows and doors. Therefore, money is being wasted on heating an efficient home. But, by choosing to invest in new frames, you will drastically reduce draughts and stop you from spending money on heating unnecessarily. You will have an A-rated home for years to come!
Not only that, but out-dated and worn out windows and doors could mean your home is vulnerable to being a victim of criminal access. Old windows and doors could be failing you in regards to security. However, our windows and doors can provide you with increased protection and total peace of mind that you, your home and your family are safe.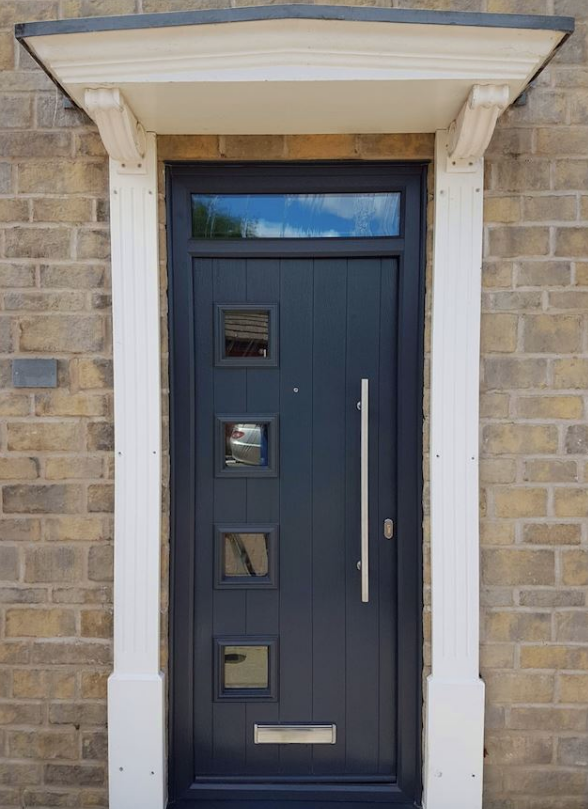 We install bespoke, modern and traditional windows and doors in Spalding. Regardless if you are looking for an existing style or a custom design – we can assist you in finding the perfect windows and doors for your Spalding home.
Secure, durable and efficient windows and doors in Spalding
uPVC and aluminium windows and doors for Spalding homes