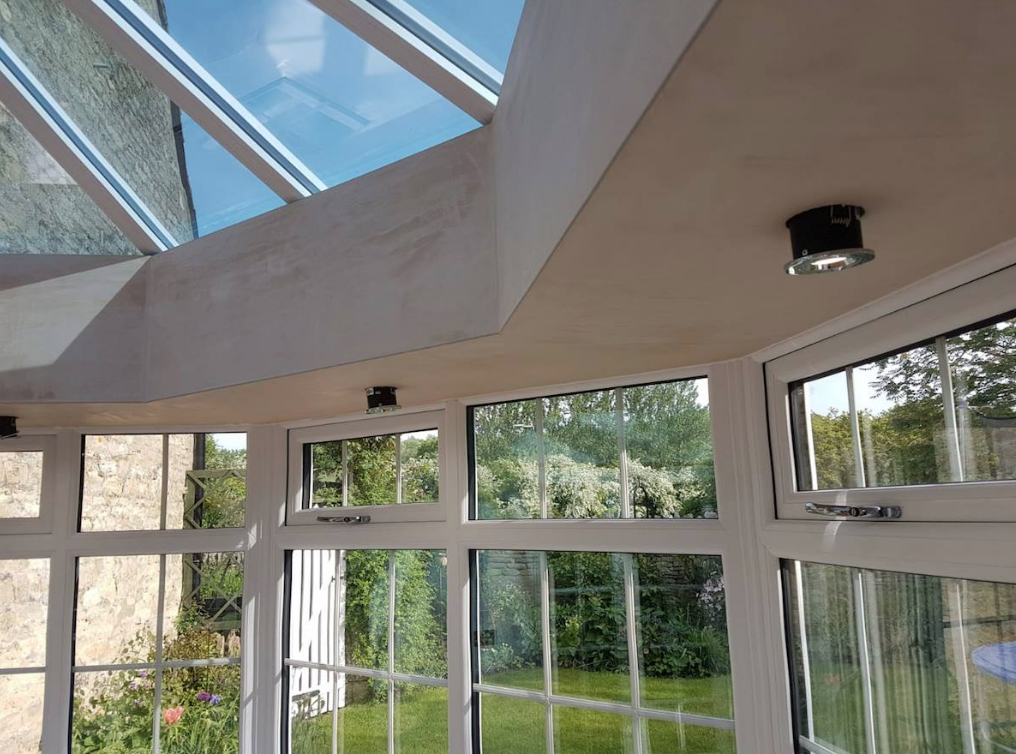 Does your conservatory go unused most of the year? Well, find out how you can change that so your conservatory can be used 365 days of the year – yes really!
PERFECT for appreciating your garden views while you sit back and enjoy a nice cold glass of lemonade! But also ideal for entertaining during those long summer evenings – a conservatory is a popular addition for many homes across the country.
But, as the season changes and the leaves turn shades of brown and orange, the temperature begins to drop. Plus, the chances are those very same conservatories are left abandoned.
The arrival of the latter half of the year shouldn't mean you lose out on that extra space in your home. Nor should it mean you miss out on the gorgeous views of your garden transforming from bright greens to a stunning autumnal palette.
However, with a few changes and tweaks, you can discover how to enjoy an all year round conservatory with our warmth-boosting, energy-efficient ideas. Not only will you be cosy, but you will also save money in the long run – how good does that sound?
Do you own an all year round conservatory?
In the winter, do you enter your conservatory without any socks and slippers and instantly regret it? Is the flooring ice cold? But, in the summertime, your conservatory becomes a greenhouse, with the heat being unbearable?
We understand how frustrating this can be! But, you're not the only one; thousands of homes often have the same problem. Many homeowners face the issue of not being able to use their conservatory as a result of the weather.
But there is a solution! Soon, you'll be able to enter your conservatory WITHOUT slippers in the winter and relax in the summer thanks to a warm roof and triple glazing.
We have written numerous blogs on the benefits of a warm roof installation for your home. A warm roof conservatory instantly adds stunning aesthetics, as well as saving you money on heating bills and eliminating unwanted noise.
So, if you find you abandon your conservatory from time to time, it's time to transform it into an all-weather conservatory that can be used at any time of the year. Read on to discover just how a warm roof, triple glazing and other changes can increase your enjoyment of your conservatory.
5 tips on how to make your conservatory useable all year round
Conservatory Warm Roof
Even though we bang on about warm roofs and the numerous benefits – they truly can transform your existing conservatory into a useable space all year round.
Heat travels upwards, therefore, with most heat escaping from the roof surely it makes sense to trap it? Well, a warm roof does just that. Instead of an out-dated, inefficient glass roof, you'll reap the benefits of a 'solid' insulated roof that maintains a toasty temperature in winter but also a ventilated space in the summer. Therefore, you can gain that extra space all year round.
With the options of skylights, spotlights and sounds systems, we can install and supply a bespoke roof that genuinely reflects your home's style and character.
Older conservatories often face the issue of losing heat through single-paned glass panels. But, by updating your conservatory glazing to modern double or triple glazed insulated panel, you will able to achieve that glass desired look while maintaining temperatures. With decorative frosts and films as options for the future, you will be able to make your conservatory look great, as well as the perfect temperatures all year round.
Conservatory Windows & Doors
When planning your conservatory, the aim is to have has many openings as possible to create a light, spacious area. Windows and doors are a perfect way to do this. However, with older conservatories, we often find that joints and seals have become worn and could be causing draughts to enter you're home. Plus, faulty seals could also lead to leaks!
Here at DJL UK, we are professional installers. Therefore, with every conservatory or extension we fit, we ensure all windows and doors are fitted with absolute precision.
Whenever you have a home cleanout, where does the unwanted content end up? Your conservatory, right? Don't worry; we are all guilty of it. Immediately this space becomes uninviting and cold. But, by updating your furniture, displaying small decoration such as rugs, cushions, you can make your conservatory much more inviting.
Modern life is often so busy that we forget to take a little time for ourselves. So, to de-stress, why not enjoy some alone time while sitting in the conservatory. It is often the most tranquil of environments. If this sounds appealing to you, you need to make this space perfect for you. Whether it be a warm roof installation or triple-glazed panels, your conservatory should reflect you.