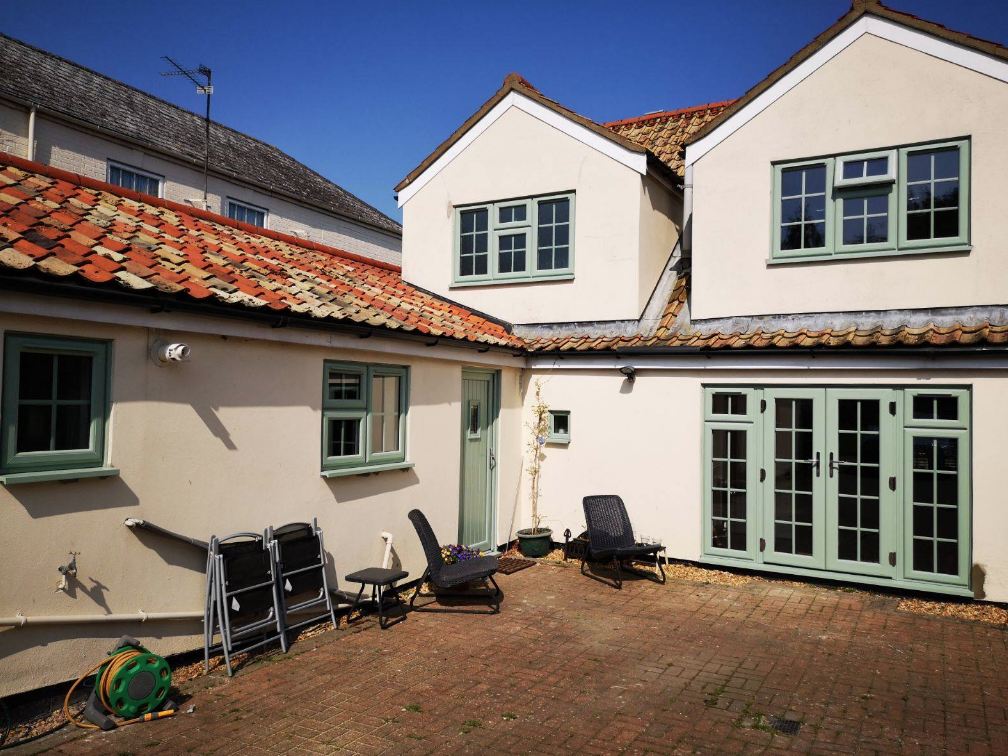 Having a hard time choosing a colour for your new front door? Let us help!
Choosing a colour for your home can be one of the toughest decisions. However, when deciding on a colour for your home's front door can be even tougher. Your door is the first thing your guest sees – so it's got to impress. Plus, once you chose it, there's no going back! (Well, unless you decide to repaint it all, but who wants to do that!)
There are multiple factors to take into consideration when picking a front door colour. Such as does the chosen colour match the styles and features of your property? Is it going to look good all year round? Will it continue to look timeless and on-trend?
For these reasons, when we are working with customers, we can tell customers to take their time into considering what colour to have their new door — sometimes asking us what option to go for!
Sadly, we can't pick for you; it is all down to you! But, to help you understand the importance of home exterior colours and assist you in finding the perfect colour for your door – we have done some research into the psychology behind some of our favourite shades and what is currently trending in 2021!
So, what does your colour selection indicate, and how can we introduce this into your new home improvements? Let us tell you…
Let's kick things off with our first front door colour – the classic black.
In recent years, black become increasingly popular. It has become a 'go-to' colour for many clients of ours! In fact, it's not just our customers who think so! Recent research claims black is the 4th most popular door colour!
Black is the perfect colour for you if you'd like to make your home appear more refined. This sophisticated colour is often associated with power, strength and authority. So, it should come at no surprise that famous black doors include Number 10 Downing Street and Westminster Abbey.
The options for black are limitless! Modern or traditional, contemporary or classic – you can style this shade any way you like. Plus, have you ever thought about black windows or conservatory…?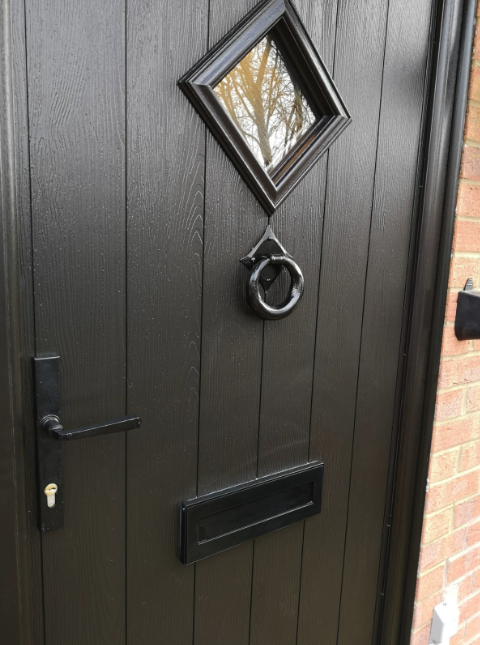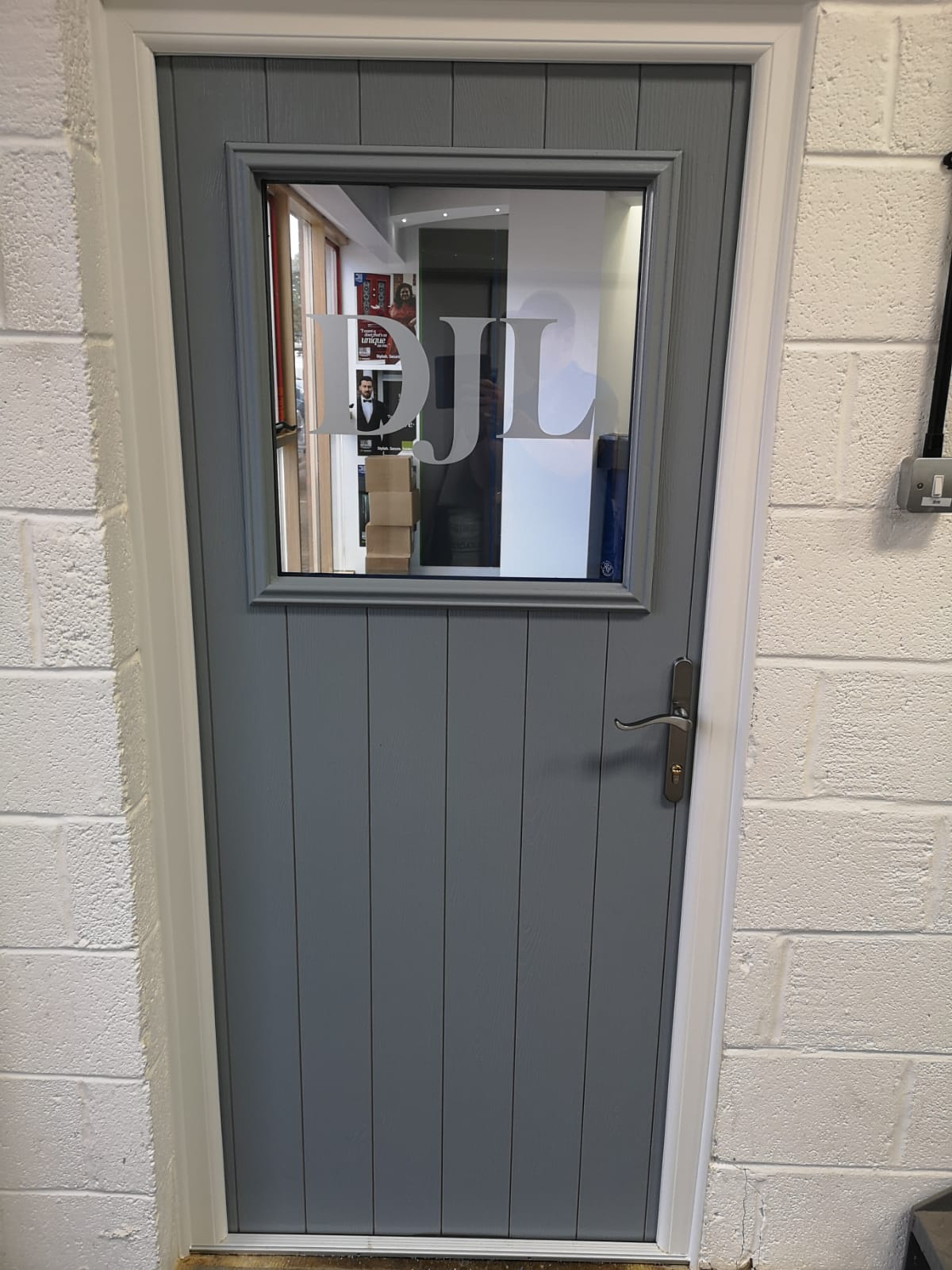 If black doesn't take your fancy, how about grey?
Is grey the new black? Yes, we know it is a bold statement. However, recent home improvement styles have demonstrated this could be the case.
Grey is a colour that is on-trend and it's here to stay. Here at DJL UK, we have seen a rise in the demand for this shade, and we can see why!
Despite the word "grey" possibly symbolising something drab or sad – as a colour, it is more often than not seen as contemporary and practical. Grey offers that same timelessness, sophistication and appeal as black, however, also provides a soothing muted effect that works with numerous other colours.
It's not all black and grey!
Although black and grey are proving to be immensely popular this year, there is a lot to be said for adding a bit of colour to the exterior of your home. Homeowners can now choose to be bold by opting for coloured uPVC or bright composites, or either adds something subtle. Whichever way, colours are a fantastic way to transform your property from drab to fab!
Time for a splash of colour with blue.
Did you know that blue is one of the most popular choices across the board for both men and women? Interesting eh!
Blue is renowned as being the most popular colours overall. Why? Well, in regards to psychology, blue is seen as trustworthy, dependable and committed – and as stated, it has equal appeal to both men and women.
If you hadn't noticed, DJL UK likes the colour blue! We have a variety of shades of blue. If you are after something classy to make a grand statement, navy blue is a perfect choice. Regardless of your style of property, the high-pigmented colour will complement the exterior of your home.
But, if you are after something more calming and relaxing, maybe our Duck Egg Blue shade is right up your street. Offering a clean and crisp entrance for any visitor.
So, if blue is your favourite colour – we are sure to have the right shade for you.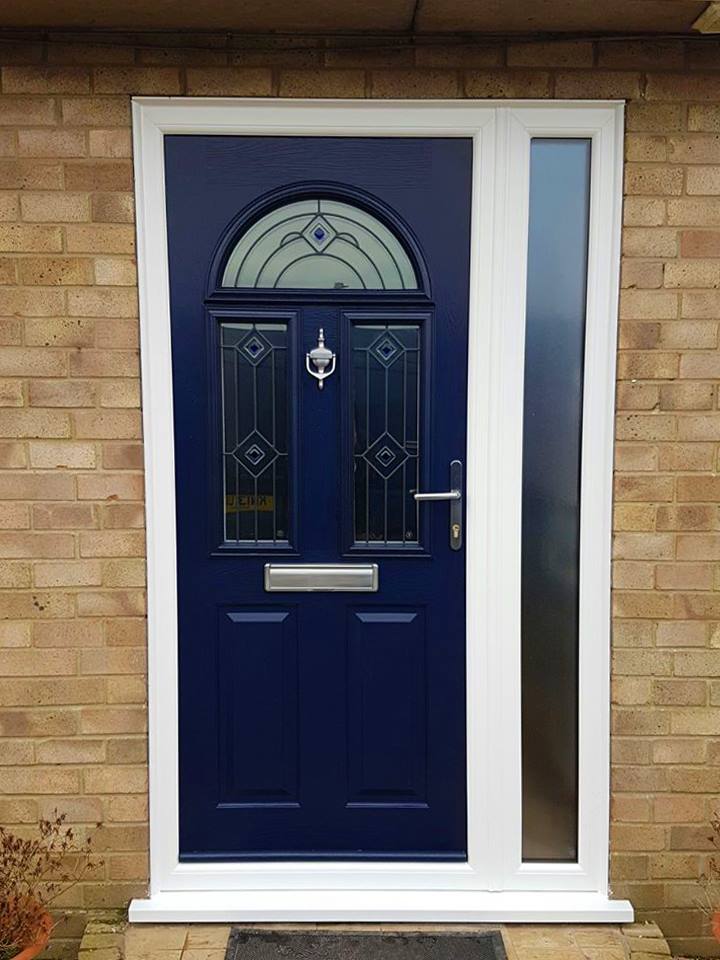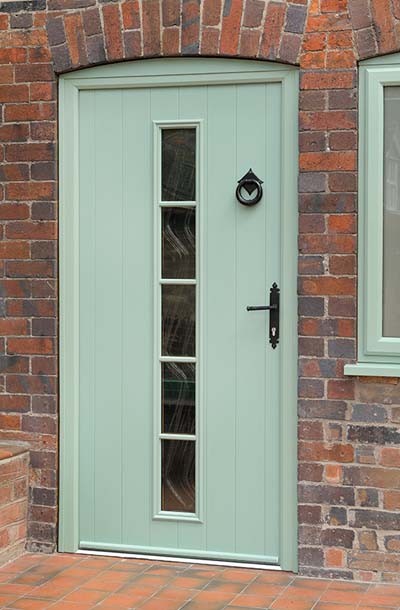 Make your neighbours Green with envy.
Green. Represents balance, growth, wealth and wisdom. Plus, according to science, in the presence of green, our muscles become more relaxed, and blood histamine levels increase – leading to a decrease in allergy symptoms! Who knew! Therefore, making green a calming and stress-relieving shade.
Green is said to be an upcoming colour within home improvements due to this calming nature. Here at DJL UK, we are witnessing more and more customers opting for Chartwell Green front doors (with some even choosing it for their windows too!). For those who are looking for a colour that will make an impact, but still be understated and modern – Green is the shade for you.
Leave a long-lasting impression with purple.
Not often seen as a front door shade, purple is a unique colour that is making it mark within home improvement trends. Opting for a purple composite, just like this Aubergine shade with DJL UK, represents wealth, honour and royalty. If purple is good enough for the Queen, then it's good enough for our clients!
Purple is a versatile colour that adds that 'pop' of lively energy onto any home, whether that be traditional or contemporary. An elegant coloured front door colour and as a result of being a vibrant shade, the purple draw visitors to your door from the contrasting colours your property's exterior.
Go bold and chose purple if you're ready to make a new statement with your front door. Go on; you know you want to!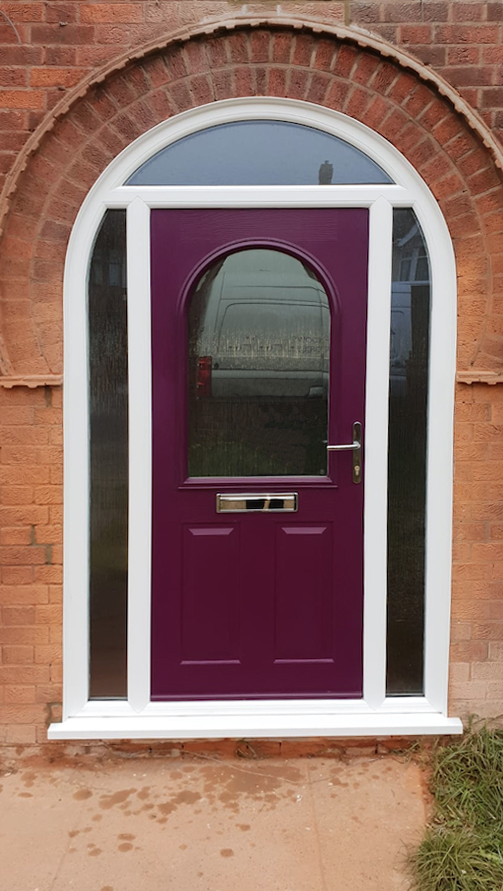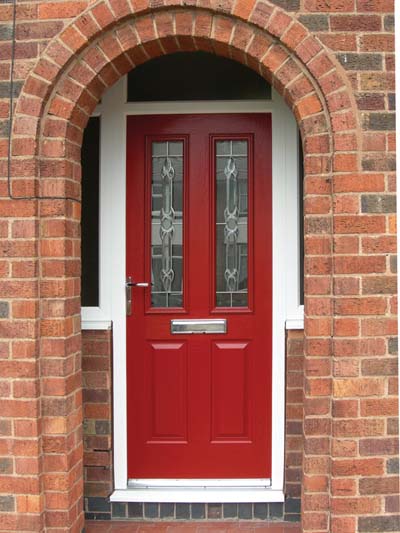 Finally, make a bright, bold impact with red.
Known as the colour of extremes – red offers a powerful statement to your entryway of your home. The colour of love, danger and adventure (and Christmas), according to experts, red also means hospitality and a warm welcome! Additionally, it is said to drive evil forces away and promote positive energy. Therefore by choosing a red front door, you can allow yourself to transform the exterior of your property by adding a bright colour while bringing cheerfulness to your house.
However, if bright red is too risky for you, maybe a muted mahogany door could be an excellent alternative…
The colour fun doesn't just stop with front doors! What about for windows?
Home exterior colours don't just have to be limited to front doors – oh no! Windows are an excellent way to add moments of colour without going overboard! Matching your door to your windows creates a beautiful aesthetic which increases the 'wow' factor of your property.
Colour trends, of course, come and go, so when choosing the right shade for your door (or even window), it is essential for you to to not only opt for a shade that depicts your personality and suits your property but also will remain elegant and timeless for you.
At DJL UK, we offer a stunning range of colours for doors, windows and even conservatories. Therefore, allowing you to showcase personality and style while providing a great first impression. So get in touch!