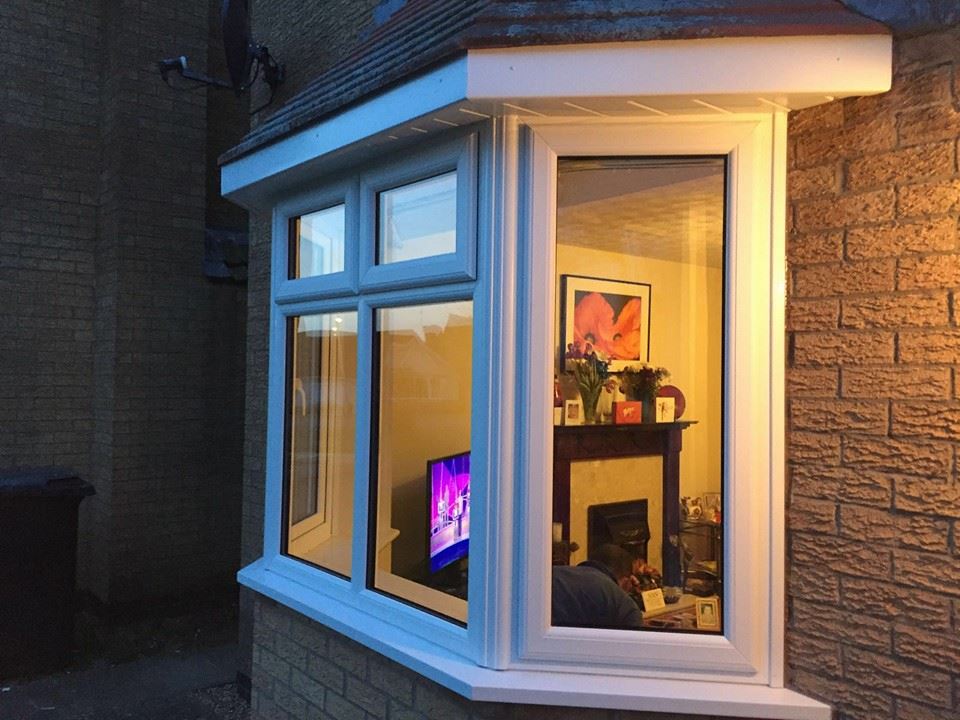 Can home improvements save me money?
The answer is yes! Home Improvements can save you money. By choosing the correct home improvements, you could save yourself money AND keep your home warmer – what more could you want?
Here at DJL UK, we understand that investing in a new door; windows or a whole new conservatory can be an exciting, yet challenging time. It can be difficult to decide what you'd like to change about your home due to there being so many options.
More often than not, our team frequently get asked, "Is upgrading my home a worthwhile investment?" or "will I benefit from doing this?" So, we thought we would tell everyone what we tell them! Home improvements can, of course, save you money. Overall, an investment now will save you money in the long run.
However, DJL UK offers multiple home improvement services that can help you save money – and may keep you and your family warmer, but what exactly are these products?
When is the right time to invest in new home improvements?
Well, anytime! Home improvements can be completed at any time – if you're bored of your door, want to modernise the look of your home with new windows or a new conservatory can provide you with that much needed extra space. Home improvements can change the aesthetics of your home drastically.
However, you should seriously consider home improvements as your next investment if your home is failing you economically. If you're experiencing cold, lingering draughts (which causes you to turn up the heating), it is time to invest. Currently, you are throwing money out of inefficient windows and doors. But, by upgrading your home, you could save these pennies! Inefficient windows, doors and roofs are the main reason for heat loss within the home. 20% of all heat lost is a result of out-dated windows – but investing can prevent this.
So, what home improvements services can save me money?
If you still have the same windows from when you moved into your home, their weak structure and thin glass will not be containing heat effectively. Windows come in all shapes, colours, styles, as well as materials. But, to save you money, the best material for your windows is PVCu. PVCu has been newly designed to provide enhanced energy efficiency for homes.
Additionally, another benefit of PVCu is that it retains a beautiful, gloss appearance for years to come. No longer will you have to paint, re-gloss or sand down any window frames – as these model are virtually maintenance-free! PVCu windows will guarantee you A-rated windows that provide exceptional heat conservation – which most importantly saves you money.
Similar to windows, there is a diverse range of door materials to choose from. Aluminium, Timber Alternative, PVCu and Composite – there is so much choice. Of course, all doors we supply will increase your energy efficiency, but for maximum draught elimination – we would recommend Composite. Our Solidor composite doors offer a sturdy and durable stature, making them a valuable asset to have in any home.
Our Solidor range of composite doors is popular due to their strength and efficient properties. To save you money, and to help you achieve a draught free house, investing in a composite door is guaranteed to give you the results you're after. We can assure you that your home will remain energy efficient even when harsh weather is apparent. But most importantly, make sure you don't waste money on heating an inefficient home.
Whether you already have a conservatory attached to your property or you wish to create an extension – it is essential to consider the roof. Our warm roof installations can provide you with a cosy environment, even during the winter months. With their advanced technology, a warm roof maintains temperatures. Therefore, in the winter, you'll be able to enjoy a warm space, but in the summer, a fresh, ventilated room. Your central heating will no longer have to do all the work to warm your conservatory, as your heat will no longer escape.
So, what home improvement project should I go for?
Of course, of the three home improvements we have offered, a warm roof extension is the most expensive. However, it is the most cost-effective investment. By installing a warm roof, you could cut heat loss by 80%. By spending now, you are saving money in the long run.
Although we have discussed how these home improvement projects can save you money, they could also make you more money in the long run. With modern, bespoke designs with advanced technology – new windows, doors and conservatory, that are energy-efficient, increase the value of your home. So, if there is ever a point where you sold your property, these features would enhance your home's price and be of interest to potential buyers.
DJL UK ensures that they only supply high-quality, A-rated home installations. Consequently, you can be assured they have invested in a worthwhile project. If you would like to start saving yourself money, contact the team today. We can offer high-quality home improvements for a competitive price. Furthermore, we also offer numerous finance options such as 0% interest-free finance. Therefore, you can spread the cost of your chosen project over several months. So, if you're looking to replace your windows, doors or upgrade your conservatory, get in touch with DJL UK.
Get In Touch With DJL UK