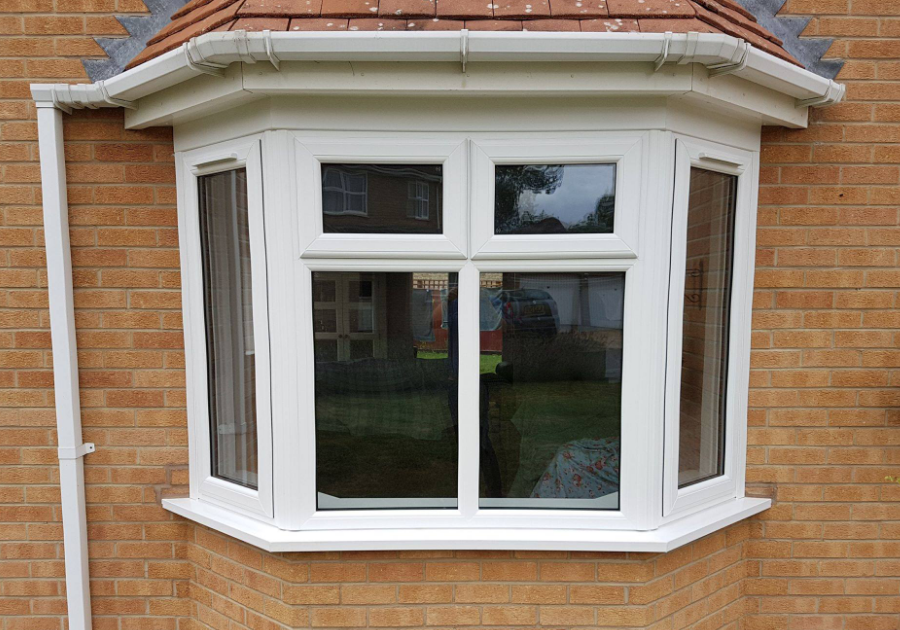 The age-old question, "Should I replace my windows and doors?"
Replacing your windows and doors is vital and highly beneficial, but let us explain why.
Windows and doors play a significant role in your home's efficiency – more than you may realise! However, like everything in life, your windows and doors will age and become inefficient. Therefore, if your home has had its current windows or door for over ten years, it is time to replace them!
More often than not, we find people's homes with old, worn-out window. Not only is this ruining the aesthetics of their property but also increasing heating bills. Therefore, to ensure your home is the best it can be, replacing your windows and doors is essential.
Additionally, this couldn't be more important than in the winter months. Cold air and freezing temperatures can enter your home, which results in you trying to combat the heat. Therefore, heating bills can skyrocket during this time, but this can all prevented. Yes really!
We actively promote window and door replacements to all homeowners. But, to convince you that this is a significant home improvement, we have listed our top 5 reasons why you should replace your windows and doors.
5 reasons to replace your windows and doors:
1. Beat the British winter weather
When we approach that time of year when the scorching summer heat has gone to give way to cooler, darker evenings, thoughts often turn towards the home. It won't be long until we will all be talking about ways to get the house ready for the cold.
That is where we come in. By replacing your windows and doors with bespoke, thermally efficient replacements, you can beat off the worse of the winter weather. As the nights become chillier, rather than layering up blankets and drinking hot chocolate to keep warm, your new home features will keep you cosy. Well, maybe still drink the hot cocoa – we wouldn't want to deprive you of that luxury.
2. Prepare to impress guests
We all know what winter brings – Christmas. Therefore, you can expect family and friends visiting regularly. The festive season is the time for company, dinner parties and impromptu get-togethers. Consequently, you are going to want your home ready to 'wow' – right? With new windows and doors, you are sure to make guests feel welcome, warm and envious. Eliminating drafts will instantly accommodate every seat in the house – no seat will be a victim to cold, nasty draughts.
Just imagine Halloween carved pumpkins or a festive-themed wreath beside a brand new composite door? Would look good, right?
3. Update your style with modern replacements
With technologies and advancements constantly adapting, what was once an A-rated, will not meet today's standards. Old windows and doors could be causing your home more harm than good. Therefore to ensure you are getting the most from your features, make sure they are contemporary.
The changing seasons (especially pre-holiday seasons) offer a great excuse to makeover your home's appearance. Replacement windows will help you implement dramatic style upgrades. Additionally, by replacing your windows or doors can also spur other household updates. Just think, your new window or door could begin your whole home's transformation.
4. Energy efficiency can become easy
One of the most significant benefits of replacing your windows and doors is increasing your energy efficiency. Did you know that 30% of heat is lost through inefficient windows and doors?
Due to cracks and shrinking frames, draughts can enter your home that means your living space can become an uncomfortable atmosphere. Therefore, while you are turning the heating up to fight draughts, your heating bills are becoming more and more expensive.
But, by replacing your current frames, you can experience significantly better energy efficiency. Not only will your bills decrease, but you will also experience a cosy, comfortable environment all year round.
5. Lifelong windows & doors
With our 10-year guarantee, we can assure you that your windows and doors will never warp, rot or twist. Furthermore, being maintenance-free, all you will need to do is the occasional wipe down. So, you can sit back and know you are experiencing multiple benefits.
What windows and door replacement can we supply you?
Here at DJL UK, we supply and install an extensive range of windows and doors. Whether you're looking for traditional casement windows or a modern composite door – we can provide!
With such a wide range, you can make your new feature fully bespoke. You will be able to choose the colour, style, material and finish. We understand that creating your dream home can be difficult; that is why we are here to help.
For competitive prices and numerous finance options, we can efficiently enhance your home, so why not contact our team today to arrange a FREE quotation. With our numerous finance options, achieving your dream home couldn't be easier.