Is a garden room the best home improvement for you?
One of the most popular additions to homes in recent years, especially since the pandemic, are garden rooms. A garden room is an incredibly versatile addition to your home, allowing you to extend your living space without having an extension built onto your home.
Due to their surge in popularity, we thought we'd answer some of the most important garden room FAQs so you can be fully equipped with all of the information you need to make your garden room dreams come true!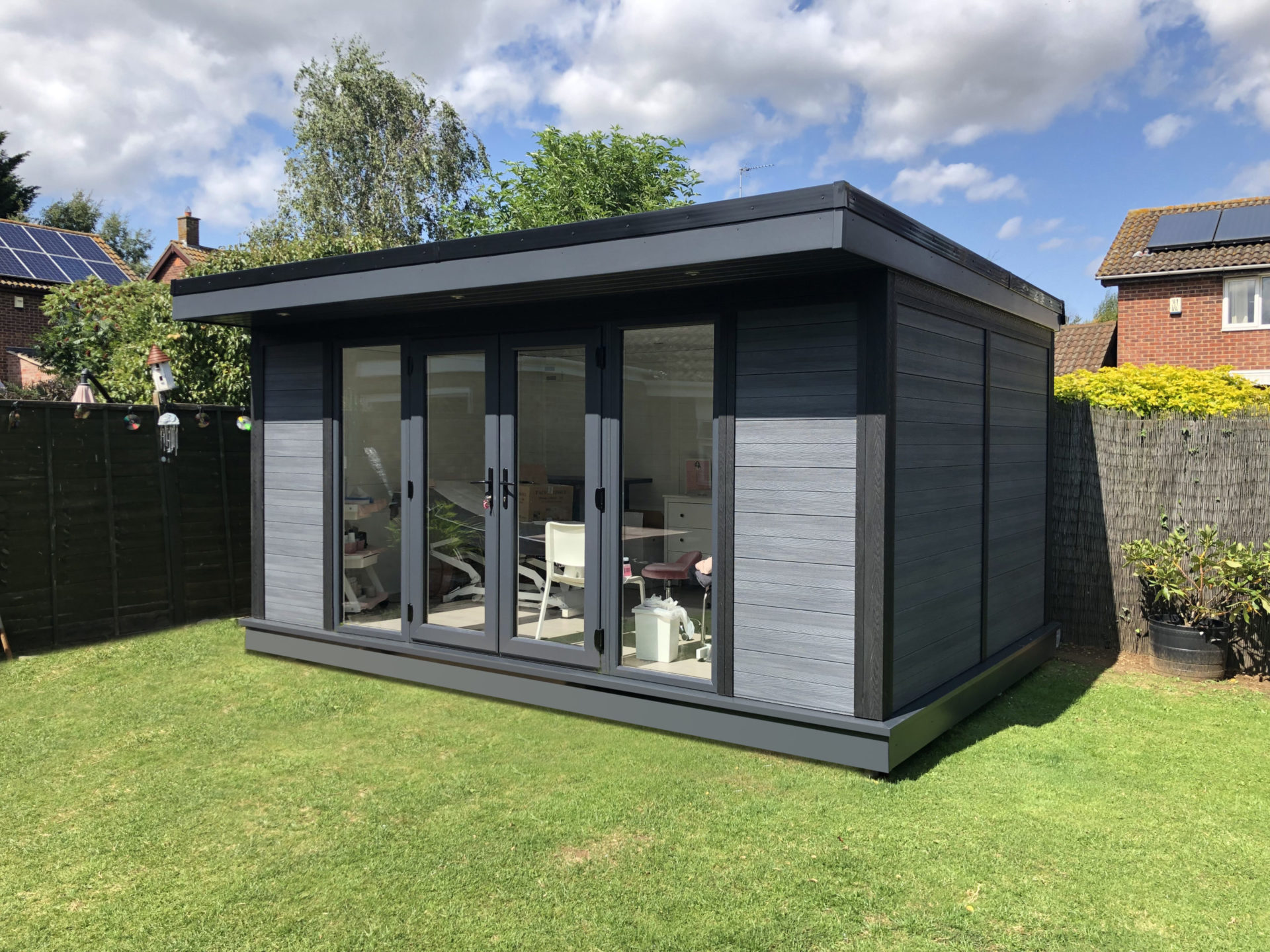 Will I need planning permission?
Whenever you're looking into making a significant change to your home, be it an extension, loft conversion or a garden room, there are always questions about planning permission. The great news about garden rooms is that, as long as you're planning on building a garden room no larger than 10×10 metres and the building will be 20 metres or more from your home, you will not need to obtain planning permission! This means that a garden room could be one of the most hassle-free options for you to expand your living space and add value to your home.
How much will it cost?
The next most important thing to consider is the cost of your new garden room. This is always dependent on which supplier you choose and how large you would like your garden room to be. Here at DJL, our garden rooms start from £13,600 and go up to just over £26,000 for our largest room sizes. To put that into perspective, the average cost of a small single storey home extension in the UK is between £20-30,000, so opting for a garden room is undoubtedly a more cost-effective option!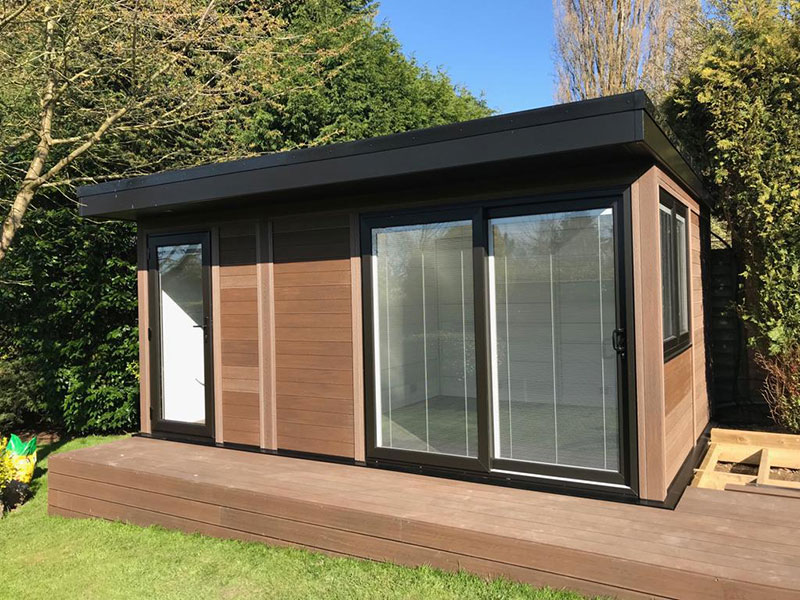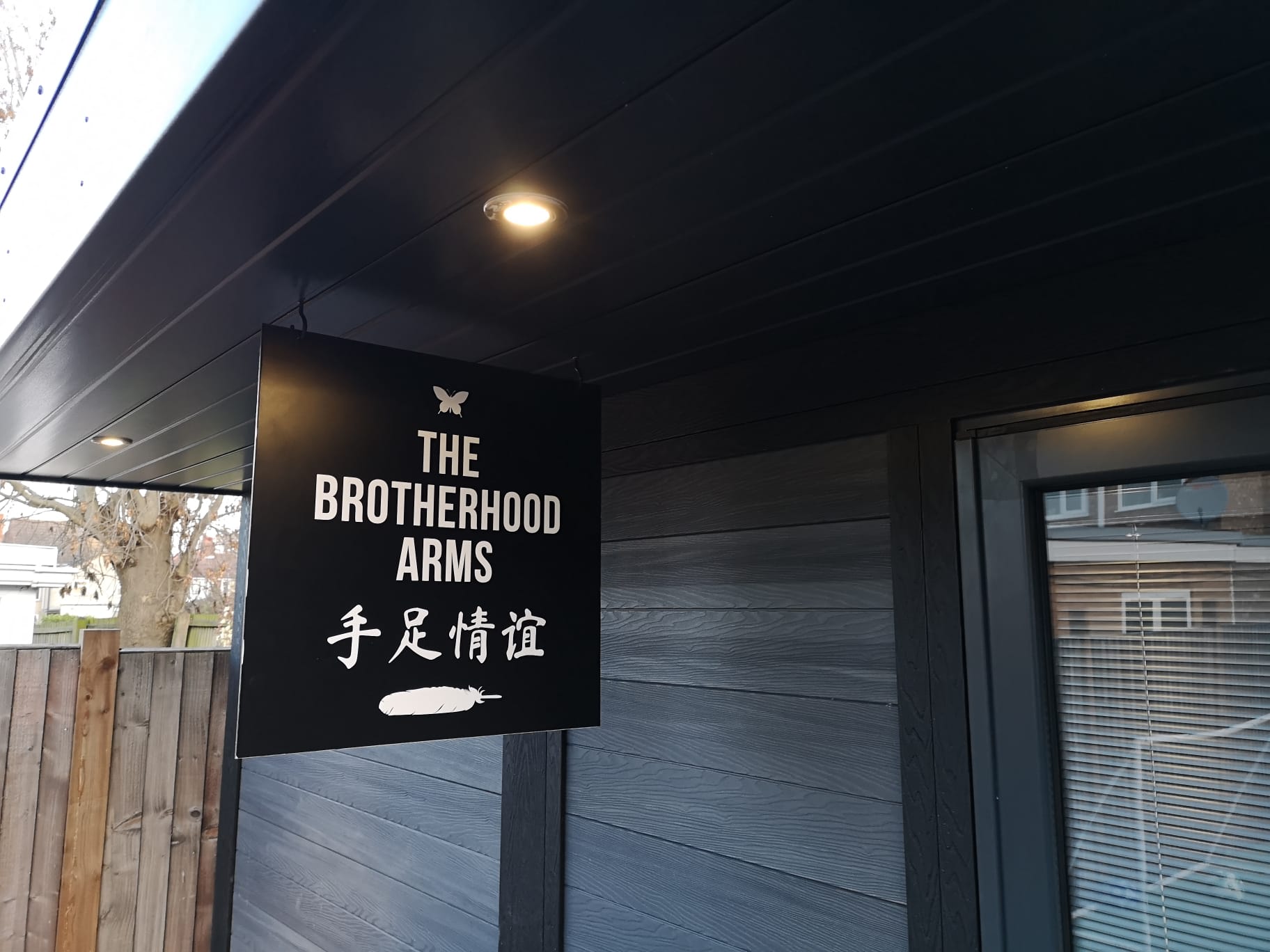 Won't I get cold?
If you choose to get a garden room installed and intend to use it regularly, no matter the time of year, you may be wondering how easy it will be to keep your garden room at the right temperature for you, and the good news is that it's no trouble at all! If you choose a DJL garden room, we use weatherproof materials and give you a garden room with highly insulated doors and windows, which is the best place to start. The simplest option to heat your garden room after installation is by use of an electric heater or radiator; however, you can invest in underfloor heating (which usually starts around £80 per square metre) or an air conditioning unit.
How long will it take to install?
Extending your living space usually takes a fair amount of time, which can cause a lot of disruption should you commit to extending your home. However, another great thing about garden rooms is that they only take an average of 3-4 days to install in your garden, whereas an extension built onto your home often takes 3-4 months to complete.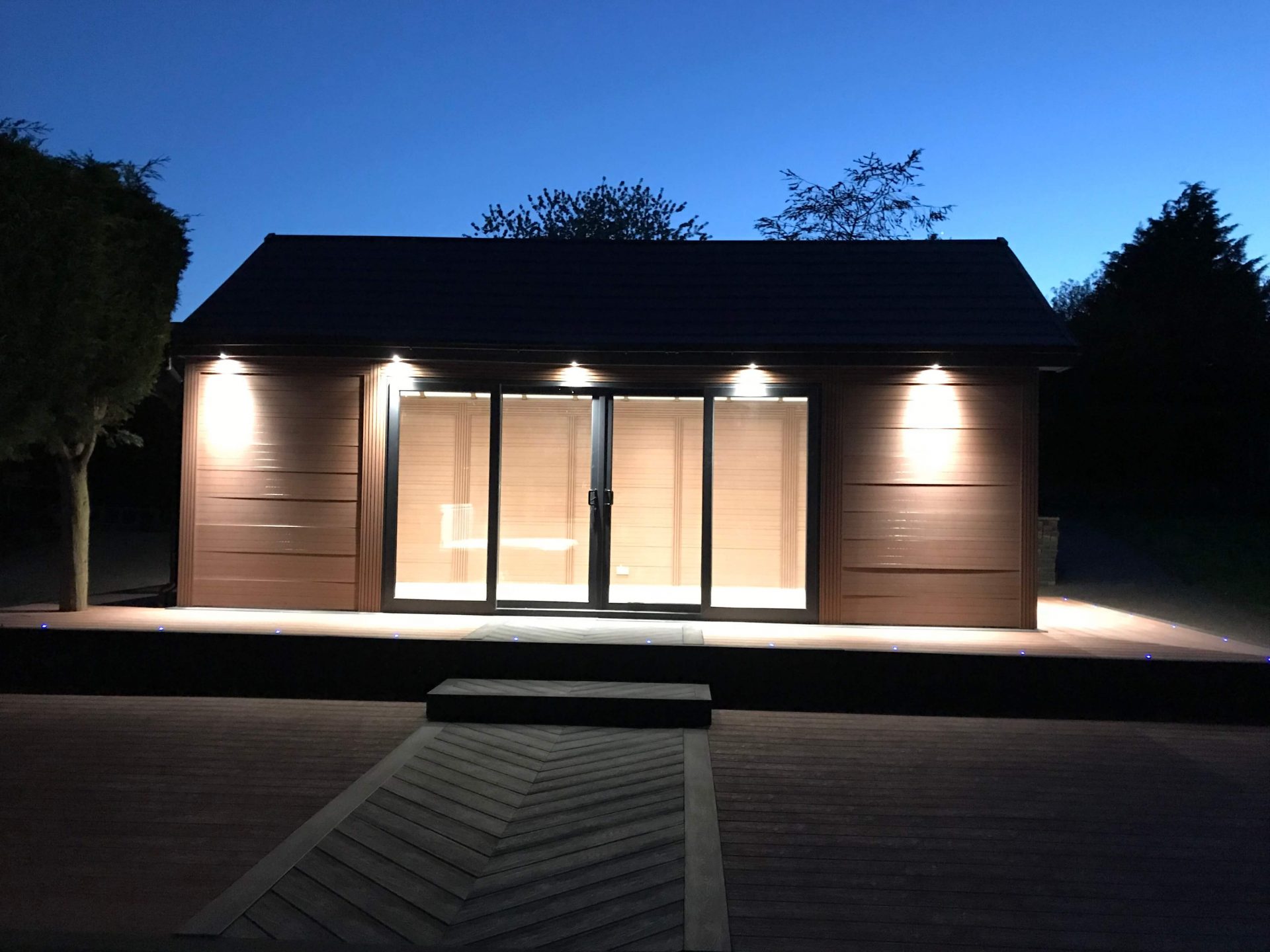 Will a garden room add value to my property?
Absolutely yes! Many people believe that a garden room will not add significant value to their property as it is not a direct extension to their home; however, this is not the case. Whilst not connected to your house, a garden room is still an extension of your property's living space. Not only this, but many also find it appealing to have extra living space separate from the actual house. Depending on the quality of the build and size of the garden room, leading property experts believe that this addition could add up to 1.5x the value of your home!
Do I get a say in the design?
With DJL, you absolutely have a say in the design of your garden room! We offer a set of garden room models to choose from, or you can go completely bespoke. Take a look at our garden room builder and have some fun designing the garden room of your dreams!
If you're thinking about getting a garden room this year, we hope we've answered all of your questions to help you decide! If you have any more questions or would like to kick start the process of getting your dream garden room, don't hesitate to get in touch with DJL today.