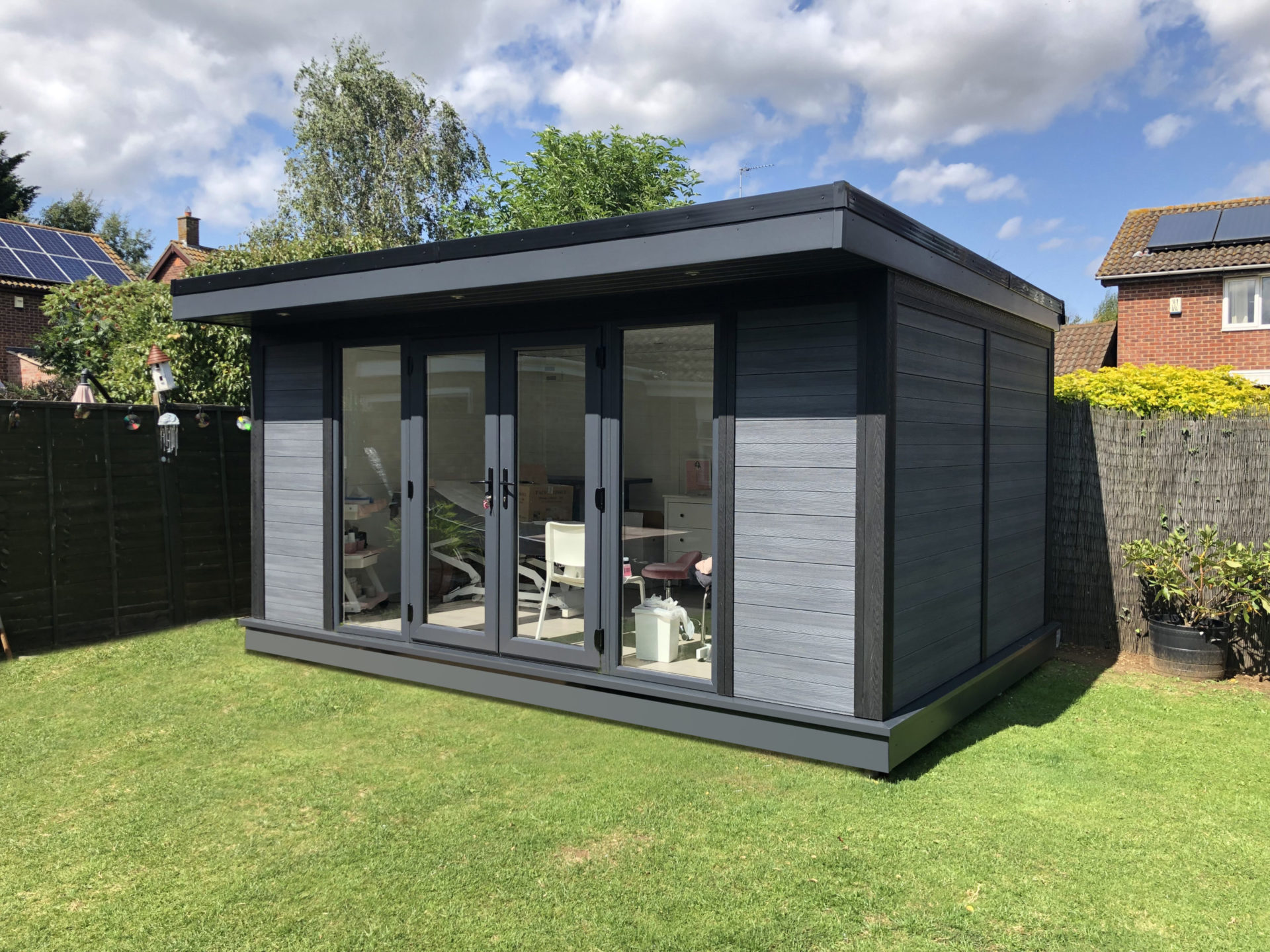 Do you want to invest in a garden room? Do you want to add additional space to your garden? But, you're unsure if it's the right investment for you? Well, we understand that a garden building can be a daunting investment. That is why our team have compiled all the reasons we tell customers that a garden room is a perfect investment.
Over the last year, we have seen an increase in the number of people spending time in their garden. As a result, more customers want to spend money in the place where they spend most of their time – their garden.
So, to help you decide on whether to invest in a garden room or not, we have made a note of all the reason why a garden room is a good investment. But also, our top tips for garden room ideas!
Why should you invest in a Garden Room?
1. A mini home at home
As a garden building will be at the bottom of your garden, you can always escape the madness of your house! If you have stresses and strains from daily life, or if the kids are causing havoc, you can get away to your new garden room.
As a result of our garden room insulating properties, you can genuinely take yourself off to a quiet place. Your new space will eliminate interruptions, allowing you to clear your thought and relax.
2. Reconnect with nature
Whether you're based in the traditional countryside or modern urban city quarters, a garden is a perfect addition. With its amazing features, such as being fully waterproof, regardless if it is rain or shine you can make the most of your new space. Garden rooms give you the perfect opportunity to reconnect with nature.
Over the past year or so, people have begun to grow closer to nature. Therefore, there is no better way to spend time outdoors with family or friends than in a gorgeous space.
3. No need for planning permission!
Since a garden room doesn't require plumbing or deviates from the guidelines of permitted development outbuildings, waiting for planning permission won't slow your project down. Building regulations shouldn't usually apply unless the building is more than 15 sq.m or contains sleeping accommodation.
4. Endless design choices
Regardless of what you're looking for, you can make it a reality with a bespoke garden room.
Our garden rooms are utterly bespoke with any property style, from Victorian, Art Deco or Tudor. Therefore, whatever your requirements, we can meet and exceed them.
With bespoke features such as aluminium bi-folding doors, side decking, full heigh slim windows and spotlights – we can build a garden room that perfectly matches your home's aesthetic.
5. Add significant value to your home
Space is one of the most valued commodities. Consequently, more people are considering a move to have more room. Moreover, of those moving houses last year, 30% of them wanted to move so they could access a garden or outdoor space. Therefore, depending on your location, as well as the size of your garden room and any additional features, your garden room can increase the value of your property by at least 5%.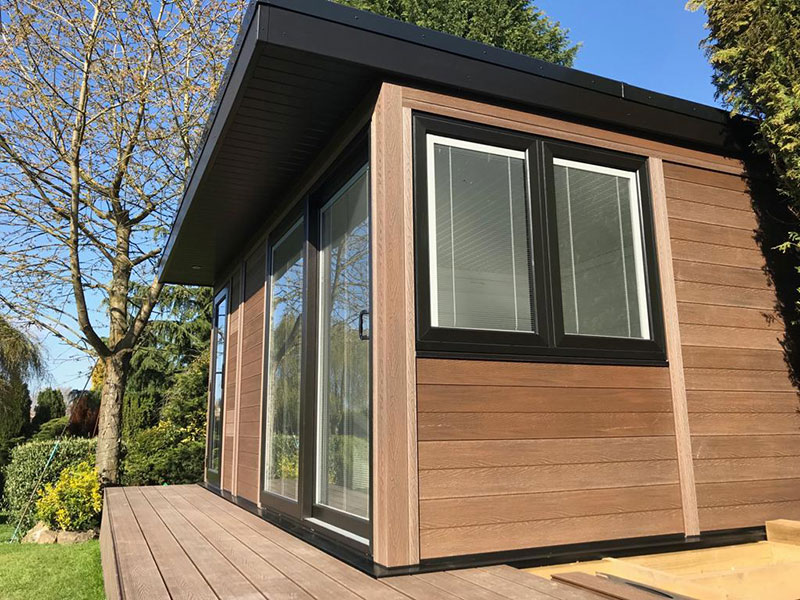 So, now you know the benefits of a garden room – how can you use one?
So, with numerous benefits, investing in a garden room, we thought we would fire up your imagination. Our team has provided their top tips to help you realise the full potential of your potential new building or that empty space at the bottom of your garden.
1. Peace and tranquillity
Garden rooms are rooms with a view. You can take yourself away, meditate or even read a good book. No matter how busy life may get, you know you can get some peace in a garden room.
2. Entertainment space
Make your home the place to be for a night out. Entertain friends, family and guests with extra space. A garden room allows you and your guests to appreciate summer barbecues without getting rained on and indulges in relaxed alfresco evenings with a glass of wine.
3. Garden office
Do you prefer working from home? Are you now working from home but haven't got the adequate space to get jobs done? Well, research shows that surrounding yourself by nature can improve concentration, lessen fatigue and heighten productivity by 20%. Moreover, your overall health and wellbeing will improve by working in an atmosphere with no distractions. But, most importantly, you can separate your work life from your home life and get jobs done!
4. Home gym
Regular exercise is just as important as separating home and work life. A garden room can become a beautiful gym space. So getting motivated to work out will soon become a distant memory by investing in a garden room.
5. Playhouse
Every parent knows that children love dens. So you could create the ultimate kid's playroom in your garden. Your home can remain tidy (and peaceful!) while the children play away to their heart's content.
5. Be a pub landlord
Alternatively, instead of a dedicated children space, why not create an adult-only getaway? Install your very own bar, disco ball and party the night away without feeling guilty that you've left the kids at home – as you are too!

So, are you interested in investing in a garden room?
Our Garden Rooms give you complete freedom of choice regarding your design and how you wish to use your new space. We offer a wide range of upgrades so you can fully personalise your garden building. Composite Garden Rooms are fully adaptable and cheaper than moving houses, making them a brilliant long-term investment. So, why not contact DJL UK Garden Rooms for a quote on making the most of your garden space?