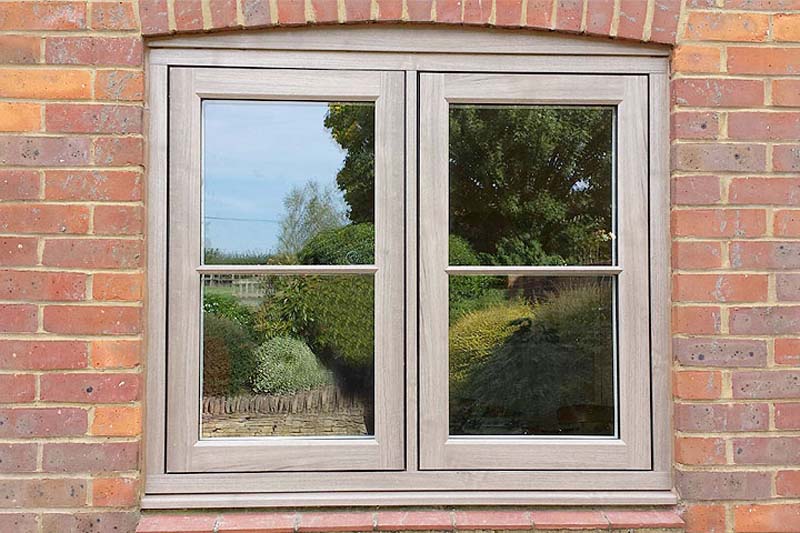 Did you know that new windows increase the value of your home? Windows are one of the first home improvement features that a visitor will see. Therefore, when looking to add value to your home, you need to consider the overall aesthetic.
Windows that show signs of damage, long-term wear and include outdated features like single glazing can potentially reduce the value of your home. Consequently, buying new double or triple-glazed windows is an investment, but it's certainly worth considering if you want to make your home more attractive to buyers.
But, we understand that investing in new windows can't be a rash decision. That is why we have outlined three reasons how adding a new window can increase your home's value.
How do windows increase the value to your home?
Adding new windows to your home can significantly impact aesthetics, energy efficiency and make your home more appealing to buyers if you're looking to sell. But how does the value of new windows compare to the value add you get from other extensive renovations? But also, is it worth it?
INCREASE SECURITY
Dated windows are a security risk to any homeowner. One in five burglaries enter through a window (Source). Consequently, if a property features old, insecure windows, this can be a significant red flag for potential buyers. 
Overall, new windows increase security around the home. Featuring toughened glass, steel shoot bolt locks, and excluder devices fitted as standard, you are creating a secure block between your home and outside. Therefore, making them harder to enter and dissuading would-be burglars from attempting to enter your home.
Investing in new windows provides homeowners peace of mind and tells insurers that the property has been made more secure.
THERMAL EFFICIENCY 
Single glazing is known for its poor insulation properties. It's not considered energy-efficient, with more heat being lost through glass than can be retained. Therefore, it is clear that single glazed windows can make homes considerably expensive to heat. With that in mind, single glazing can be off-putting to buyers. Double glazing is often considered essential in the modern-day home. 
According to research, by installing A-rated double glazing to windows in an entirely single-glazed semi-detached gas heated property, you could save £75 per year and 330kg of carbon dioxide. If you installed A++ rated double glazed windows replacing single glazing, the savings could be up to £95 per year and 405kg of carbon dioxide. (Source)
Therefore, if you're selling your home with old double glazing or even single glazed windows, it can pay to replace old units with modern, energy-efficient replacements. These will also have better ventilation, so there will be less mould around the frame, which looks better to visitors. Furthermore, glazing, when professionally installed, offers noise reduction as well. 
IMPROVE AESTHETICS
The front of your home is where a visitor will create their first impression. Therefore, if your windows are dated, the sun has faded their colour, and there is mould around the frames – this will only cause people to think negatively!
For sellers, adding new windows to your home before you sell is not only showing interested parties that your home is more secure, more energy-efficient, and better at keeping out noise, you're also giving your home an attractive facelift – something the buyer can enjoy straight away and doesn't have to worry about doing themselves.
Therefore, when investing in new windows, think about style. It would be best to consider what frames would suit the age and existing aesthetics of your home. Look for frames that offer a modern take on what you previously had while still looking like they fit in with the exterior.
Should I REPLACE or REPAIR my windows?
Most homeowners don't replace their home's windows unless they have to. The cost of new windows adds up fast when you factor in all the rooms in your house. However, taking a piecemeal approach means dealing with an inconsistent look until you finish the job. So when deciding whether you should spring for new windows, it helps first determine whether new windows are needed or whether a less costly repair would be sufficient.
If you're considering replacing your windows for aesthetic reasons, then a repair won't get you the results you're looking for. But there are ways to improve your windows' energy efficiency and respond to damage that don't require a full replacement. To figure out whether you need new windows or if a repair will suffice, bring in a professional to assess the situation and determine your best and most cost-efficient course of action.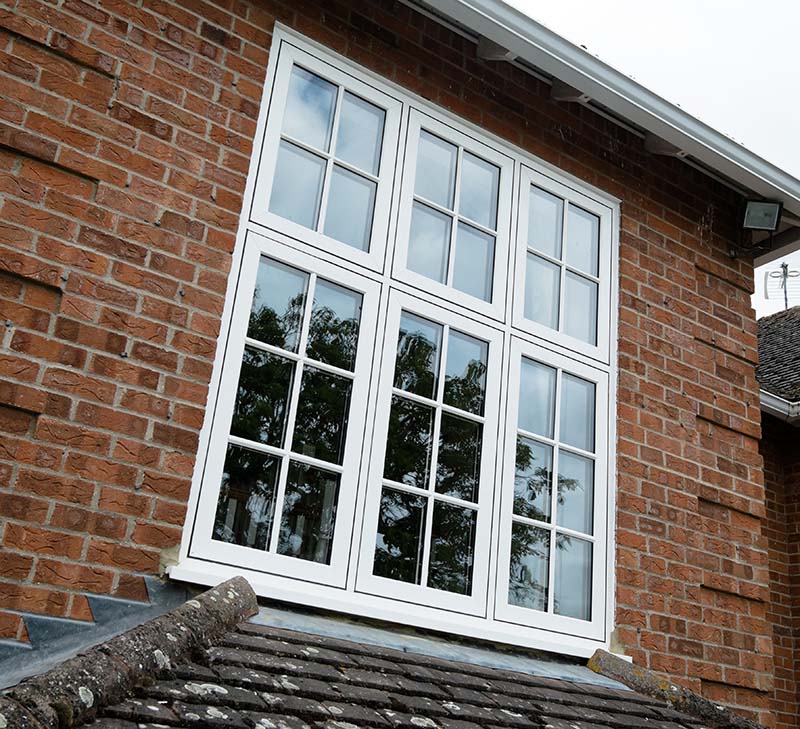 Looking for new windows to increase the value of your home?
Buying a property with old windows can be risky. Dated windows can potentially lead to a list of issues such as unwanted draughts, broken seals, and reduced security levels. Homes with new windows represent an energy-efficient, weatherproof and safe home – three features all buyers desire in a property.
Here at DJL UK, we supply and install a wide range of windows. From uPVC, Aluminium, Casement to Bow / Bay. Our team of experienced installers can ensure you increase the value of your home by giving your home a facelift. Make the neighbours and visitors jealous by contacting us for more information.