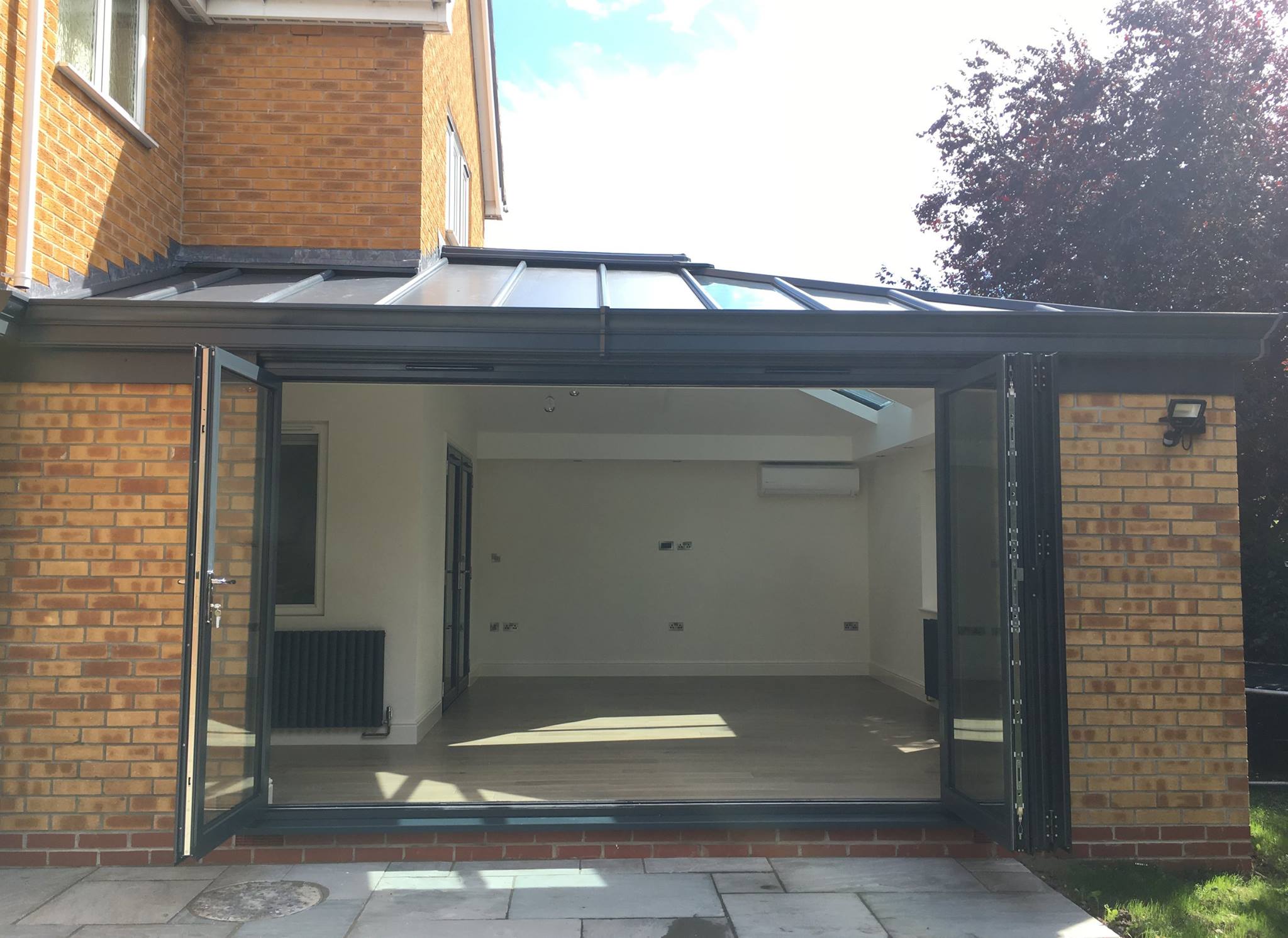 They may be popular but what are bi-fold doors? Not sure, let us tell you…
Bi-fold doors are quickly becoming a popular home improvement investment, and it's easy to see why. With their eye-catching and sleek design, these foldable doors and an excellent way to open up your home to the outside, maximise your living space and create the illusion of more space.
Here at DJL UK, we often get asked what bi-fold doors are? So, we thought we would explain! This blog will discuss what bi-fold doors are, their benefits and if they are a worthy investment for your home.
So, what exactly are bi-fold doors?
In basic terms, bi-fold doors are a brilliant alternative to traditional French or Sliding doors. With their super chic style and space-saving functionality, they are the perfect instalment for any home.
A bi-fold door is named just so due to their folding up design. They can be used internally – to cover smaller spaces such as laundry rooms or wardrobe. But, here at DJL we supply and install external bi-fold doors. These models are generally used to connect the inside of a home to the outside.
Essentially, collapsible doors are made up of multiple leaves that fold back on themselves to open up an entire room.
These doors are fitted to runners, and when opened they slide and fold at the same time for a seamless operation. Therefore, you do not have to make as much space for the door to swing open compared to standard hinged doors.
Bi-folds are the perfect choice for an external door as they allow you to quickly open up the barrier between your indoor and outdoor space. This is perfect for entertaining and those long summer nights.
With their remarkable easy to operate style, it is understandable to see why bi-fold doors have grown in popularity.
4 Key benefits of bi-fold doors.
The most significant and most apparent benefit of collapsible is that they can allow almost the entire entranceway (90% in fact) to be opened up. They are perfect for large walls where French doors would be too small.  Bi-fold doors allow you to experience fantastic views of your garden, especially if you have children, you can keep a watchful eye while they play.
In regards to configuration and design, you'll experience a lot of choices. From the number of leaves, the size of each leaf and direction of opening, your bi-fold doors will be created bespoke for your home. Plus, when deciding on what material we would highly recommend aluminium.  You will have a wide variety of colours and finished for you to select from. This level of choice allows you to create a unique entranceway that would be harder to achieve with French doors.
Some people argue that bi-fold doors are less secure than 'normal' doors; however, this couldn't be further from the truth- your bi-fold door will maximise your home's security. A feature of all bi-fold doors is a locking system that spreads across multiple points rather than at one. This arguably makes them more secure than a single entry. Additionally, there are options for reinforced glass, to give you peace of mind that your home is protected.
With reinforced frames and double or triple glazing options, there is little chance your bi-fold doors will be inefficient. Installing this style of door will reduce your energy bills, saving you money. Your home will trap heat in during those warmer months, and you'll no longer experience nasty draughts lingering in your home. In the summer, to combat the weather, you can open up an entire wall and feel a cool breeze at your disposal.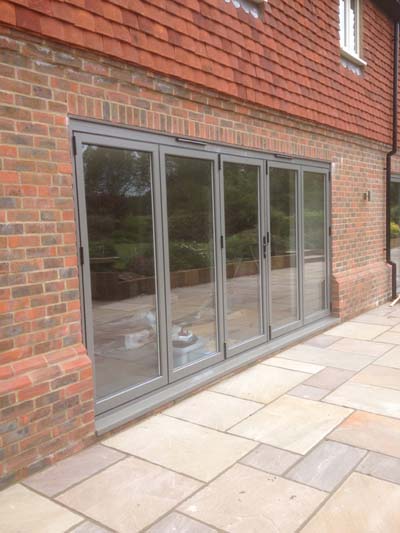 Now I know everything, why should I invest?
They are practical, modern and feature for any home, what isn't there to love with bi-fold doors? The possibilities with this model of entry are endless – you can even install blinds between the glass panels! Bi-folds are a modern advancement with door technology, and they succeeded in providing the 'wow' factor.
This style of door is becoming increasing in popular, so investing in a set for your home in guaranteed to improve the value of your home. Their contemporary and minimalist feel is the selling factor among potential buyers.
Even though French doors are cheaper than bi-fold doors, you are investing in quality. No longer will you experience the 'shuddering' you generally experience with sliding doors. That will be a thing of the past with sleek and lightweight bi-folds.
DJL UK supply and install a range of bi-fold doors, so you are guaranteed to find the perfect set to match your home's style and personality. If you're interested in investing in a set for your home, contact us today. But, if you're unsure about investing in bi-fold doors, why not try out our finance calculator to ensure you can create the home of your dreams.